Journal of Advanced Agricultural Technologies
JOAAT aims to provide a high profile, leading edge forum for academic researchers, industrial professionals, engineers, consultants, managers, educators and policy makers working in the field to contribute and disseminate innovative new work on Advanced Agricultural Technologies. All papers will be blind reviewed and accepted papers will be published biannually which is available online (free access) and in printed version.

Recently Published Papers
Evaluation of Corn-Duckweed Meal (Lemna minor) Based Diets as Practical Ration for Native Chicken (Gallus domesticus Linn.)


Hermogenes M. Paguia, Ma Florinda O. Rubiano, Abigael G. Abuan, Eleazar G. Marabe, Cherlyn Gripo, and Gregorio J. Rodis

Abstract

—The study was conducted to determine the growth performance of the Rhode Island Red Chicken fed duckweed meal as a protein ingredient of the organic feeds for free-range chicken. The 75-day old experimental birds were subjected to the three (3) dietary treatments consisted with the control, 10%, and 15% duckweed meal of corn-duckweed...

[Read more]
Editor-in-Chief: Prof. Byoung Ryong Jeong
DOI: 10.18178/joaat
Associate Executive Editor: Ms. Scene Jiang
Indexed by: Google Scholar, Crossref, CNKI, Ulrich's Periodicals Directory, and etc.
E-mail questions or comments to JOAAT Editorial Office.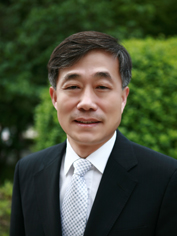 Prof. Byoung Ryong Jeong
Gyeongsang National University, Korea
I am very excited to serve as the first Editor-in-Chief of the Journal of Advanced Agricultural Technologies (JOAAT) and hope that the publication can enrich...[
Read More
]