Journal of Advanced Agricultural Technologies
JOAAT aims to provide a high profile, leading edge forum for academic researchers, industrial professionals, engineers, consultants, managers, educators and policy makers working in the field to contribute and disseminate innovative new work on Advanced Agricultural Technologies. All papers will be blind reviewed and accepted papers will be published biannually which is available online (free access) and in printed version.

Recently Published Papers
The Effect Moisture Residue in Oil Palm Fruits with Microwave Technique: Quantifying the Significant Factor of Residual Moisture as the Process Parameter for Commercial Sterilization


Pornpipat Yoosa, Siwaporn Srimongkol, and Rattanapon Yuttawiriya

Abstract

—Drying sterilization (hot air and microwave heating) in oil palm mill is one of the alternative solutions. On the one hand, most of the previous studies are mainly focus on the power and exposure time in order to find the optimal condition for commercial-scale, but those conditions are possibly impractical when the batch size or physical properties of oil palm fruits...

[Read more]
ISSN: 2373-423X (Print)
Editor-in-Chief: Prof. Byoung Ryong Jeong
DOI: 10.18178/joaat
Associate Executive Editor: Ms. Scene Jiang
Indexed by: Google Scholar, Crossref, CNKI, Ulrich's Periodicals Directory, and etc.
E-mail questions or comments to JOAAT Editorial Office.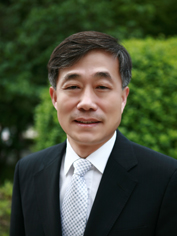 Prof. Byoung Ryong Jeong
Gyeongsang National University, Korea
I am very excited to serve as the first Editor-in-Chief of the Journal of Advanced Agricultural Technologies (JOAAT) and hope that the publication can enrich...[
Read More
]