Journal of Advanced Agricultural Technologies
JOAAT aims to provide a high profile, leading edge forum for academic researchers, industrial professionals, engineers, consultants, managers, educators and policy makers working in the field to contribute and disseminate innovative new work on Advanced Agricultural Technologies. All papers will be blind reviewed and accepted papers will be published quarterly which is available online (free access) and in printed version.

Recently Published Papers
Nitrogen Mineralization in Soil Amended with Compost and Urea as Affected by Plant Residues Supplements with Controlled C/N Ratios


Nguyen Thanh Binh and Kazuto Shima

Abstract

—Plant residues supply carbon-rich source but also affect nitrogen (N) dynamic in the plant–soil system. Two consecutive incubations were conducted to examine soil net N mineralization from compost and urea as affected by additions of carbon sources with controlled C/N ratios. For incubation 1–set 1, powder of bamboo stem (BS) was incorporated into paddy soil with increasing rates from 0 to 2457.2 mg total C/kg soil that....

[Read more]
ISSN: 2373-423X (Print)
ISSN: 2301-3737 (Online)
Editor-in-Chief: Prof. Byoung Ryong Jeong
DOI: 10.18178/joaat
Associate Executive Editor: Ms. Scene Jiang
Indexed by: Ulrich's Periodicals Directory, Google Scholar, Crossref, and etc.
E-mail questions or comments to JOAAT Editorial Office.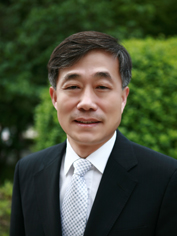 Prof. Byoung Ryong Jeong
Gyeongsang National University, Korea
I am very excited to serve as the first Editor-in-Chief of the Journal of Advanced Agricultural Technologies (JOAAT) and hope that the publication can enrich...[
Read More
]