Journal of Advanced Agricultural Technologies
JOAAT aims to provide a high profile, leading edge forum for academic researchers, industrial professionals, engineers, consultants, managers, educators and policy makers working in the field to contribute and disseminate innovative new work on Advanced Agricultural Technologies. All papers will be blind reviewed and accepted papers will be published quarterly which is available online (free access) and in printed version.

Recently Published Papers
Soil-Based Vegetation Productivity Models for Disturbed Lands along the Northern and Central, Western Great Plains, USA


Jon B. Burley, Zhen Wu, Shuyue He, and Xiaoying Li

Abstract

—Planners, designers, soil scientists, foresters, agronomists, government agencies, and concerned citizens are interested in reliable and predictable methods to reconstruct and manage disturbed and native soil resources for optimum plant productivity. In our study, we developed predictive models to assess neo-soil reconstruction for study areas in Montana, Wyoming, and Colorado. We developed models to predict plant growth based upon...

[Read more]
ISSN: 2373-423X (Print)
ISSN: 2301-3737 (Online)
Editor-in-Chief: Prof. Byoung Ryong Jeong
DOI: 10.18178/joaat
Associate Executive Editor: Ms. Scene Jiang
Indexed by: Ulrich's Periodicals Directory, Google Scholar, Crossref, and etc.
E-mail questions or comments to JOAAT Editorial Office.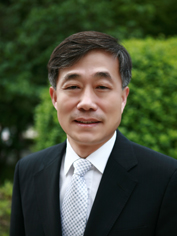 Prof. Byoung Ryong Jeong
Gyeongsang National University, Korea
I am very excited to serve as the first Editor-in-Chief of the Journal of Advanced Agricultural Technologies (JOAAT) and hope that the publication can enrich...[
Read More
]