Journal of Advanced Agricultural Technologies
JOAAT aims to provide a high profile, leading edge forum for academic researchers, industrial professionals, engineers, consultants, managers, educators and policy makers working in the field to contribute and disseminate innovative new work on Advanced Agricultural Technologies. All papers will be blind reviewed and accepted papers will be published quarterly which is available online (free access) and in printed version.

Recently Published Papers
The Purple Coneflower's Herb Yield's and Essential Oil Agents' Change under Different Fertilization Settings


Judit Éva Lelesz

Abstract

—During our research we investigated the purple coneflower's (Echinacea purpurea L.) herb yield's and it's essential oil active agents' change under different fertilization settings in small-plot trial. We measured the raw drug yield, which we harvested in 2016 and in 2017. We made the harvest and all other works manually. We dried the harvested herba under prenumbra for three weeks. Based on the data, every fertilization settings' yield was less than...

[Read more]
ISSN: 2373-423X (Print)
ISSN: 2301-3737 (Online)
Editor-in-Chief: Prof. Byoung Ryong Jeong
DOI: 10.18178/joaat
Associate Executive Editor: Ms. Scene Jiang
Indexed by: Ulrich's Periodicals Directory, Google Scholar, Crossref, and etc.
E-mail questions or comments to JOAAT Editorial Office.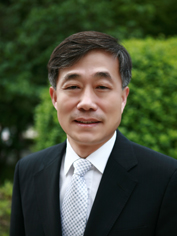 Prof. Byoung Ryong Jeong
Gyeongsang National University, Korea
I am very excited to serve as the first Editor-in-Chief of the Journal of Advanced Agricultural Technologies (JOAAT) and hope that the publication can enrich...[
Read More
]