Journal of Advanced Agricultural Technologies
JOAAT aims to provide a high profile, leading edge forum for academic researchers, industrial professionals, engineers, consultants, managers, educators and policy makers working in the field to contribute and disseminate innovative new work on Advanced Agricultural Technologies. All papers will be blind reviewed and accepted papers will be published quarterly which is available online (free access) and in printed version.

Recently Published Papers
The Impact of Climate Change on the Symbiosis between the Dark Septate Endophytic Fungi and Koshihikari Rice Plant


Mai Ei Ngwe Zin, Duyen T. T. Hoang, and Narisawa Kazuhiko

Abstract

—Rice production in South East Asia is under the threat of climate change such as global warming, which is projected to increase 2°C or more in the late- 20th -Century (IPCC AR5). In that case, endophytes can be used as the natural-based adaptation tools since they are found obviously in different ecosystems. However, symbiosis activity between the endophytes and their host plant under high temperature is not well known, requiring more elucidation. The purpose of this research is to clarify the symbiotic capacity of endophytic fungi in the early stage of rice growth and to evaluate....

[Read more]
ISSN: 2373-423X (Print)
ISSN: 2301-3737 (Online)
Editor-in-Chief: Prof. Byoung Ryong Jeong
DOI: 10.18178/joaat
Associate Executive Editor: Ms. Scene Jiang
Indexed by: Google Scholar, Crossref, CNKI, Ulrich's Periodicals Directory, and etc.
E-mail questions or comments to JOAAT Editorial Office.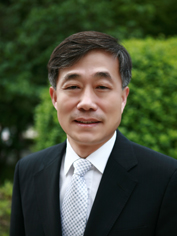 Prof. Byoung Ryong Jeong
Gyeongsang National University, Korea
I am very excited to serve as the first Editor-in-Chief of the Journal of Advanced Agricultural Technologies (JOAAT) and hope that the publication can enrich...[
Read More
]