Journal of Advanced Agricultural Technologies
JOAAT aims to provide a high profile, leading edge forum for academic researchers, industrial professionals, engineers, consultants, managers, educators and policy makers working in the field to contribute and disseminate innovative new work on Advanced Agricultural Technologies. All papers will be blind reviewed and accepted papers will be published quarterly which is available online (free access) and in printed version.

Recently Published Papers
Enhancing Agricultural Sustainability through Crowdsensing: A Smart Computing Approach


Athula Ginige and Janagan Sivagnanasundaram

Abstract

—Every country needs an efficient food production and distribution system to provide food security for the citizens and to achieve economic growth. Agriculture forms a significant part of a country's food production effort. Many factors affect agriculture production from pre-harvest to post-harvest periods. This includes factors such as overproduction, underproduction, pest and disease attacks, and market price fluctuations. A deeper...

[Read more]
ISSN: 2373-423X (Print)
ISSN: 2301-3737 (Online)
Editor-in-Chief: Prof. Byoung Ryong Jeong
DOI: 10.18178/joaat
Associate Executive Editor: Ms. Scene Jiang
Indexed by: Ulrich's Periodicals Directory, Google Scholar, Crossref, and etc.
E-mail questions or comments to JOAAT Editorial Office.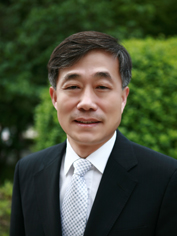 Prof. Byoung Ryong Jeong
Gyeongsang National University, Korea
I am very excited to serve as the first Editor-in-Chief of the Journal of Advanced Agricultural Technologies (JOAAT) and hope that the publication can enrich...[
Read More
]