Journal of Advanced Agricultural Technologies
JOAAT aims to provide a high profile, leading edge forum for academic researchers, industrial professionals, engineers, consultants, managers, educators and policy makers working in the field to contribute and disseminate innovative new work on Advanced Agricultural Technologies. All papers will be blind reviewed and accepted papers will be published quarterly which is available online (free access) and in printed version.

Recently Published Papers
SEM, GM and Other Statistic Analyses Concerning Index Values Extracted from Outdoor Agricultural Workers Data


Shinji Kawakura and Ryosuke Shibasaki

Abstract

—The authors have been grouping and developing various applied sensing systems to solve difficulties in achieving agricultural technical teaching. For these purposes, the authors developed wearable systems containing the latest sensing modules, and measured acceleration data. Their basic data and data concerning subjects' fatigue and subjects' intensity of tasks were collected. The authors analyzed those data using statistics. Because....

[Read more]
ISSN: 2373-423X (Print)
ISSN: 2301-3737 (Online)
Editor-in-Chief: Prof. Byoung Ryong Jeong
DOI: 10.18178/joaat
Associate Executive Editor: Ms. Scene Jiang
Indexed by: Ulrich's Periodicals Directory, Google Scholar, Crossref, and etc.
E-mail questions or comments to JOAAT Editorial Office.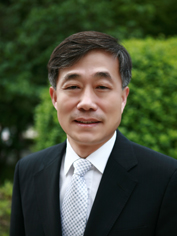 Prof. Byoung Ryong Jeong
Gyeongsang National University, Korea
I am very excited to serve as the first Editor-in-Chief of the Journal of Advanced Agricultural Technologies (JOAAT) and hope that the publication can enrich...[
Read More
]