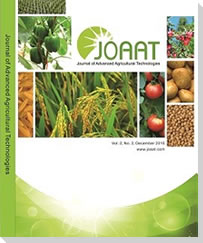 Journal of Advanced Agricultural Technologies
JOAAT is a scholarly peer-reviewed international scientific journal, focusing on theories, systems, methods, algorithms and applications in advanced agricultural technologies. It aims to provide a high profile, leading edge forum for academic researchers, industrial professionals, engineers, consultants, managers, educators and policy makers working in the field to contribute and disseminate innovative new work on Advanced Agricultural Technologies. All papers will be blind reviewed and accepted papers will be published in online version (open access).

Recently Published Papers
Zoikòn: The Fence and the Den. Typological-Spatial Proposal for Animal Care Places Design


E. R. Mussari

Abstract

—In the last years, the private expenditure on animals has grown increasingly; in Italy, the average number of pets recorded since the advent of Covid-19, was one per citizen. In addition, the Assalco-Zoomark 2021 report declares an increasing awareness of ecological aspects by operators in the veterinary sector. All these data show that the community is ready to live in balance with the animal...

[Read more]
E-ISSN: 2972-3264
Frequency: Biannually
Editor-in-Chief: Prof. Byoung Ryong Jeong
DOI: 10.18178/joaat
Associate Executive Editor: Ms. Scene Jiang
Indexed by: Google Scholar, Crossref, CNKI, Ulrich's Periodicals Directory, and etc.
E-mail questions or comments to JOAAT Editorial Office.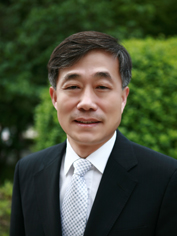 Prof. Byoung Ryong Jeong
Gyeongsang National University, Korea
I am very excited to serve as the first Editor-in-Chief of the Journal of Advanced Agricultural Technologies (JOAAT) and hope that the publication can enrich...[
Read More
]